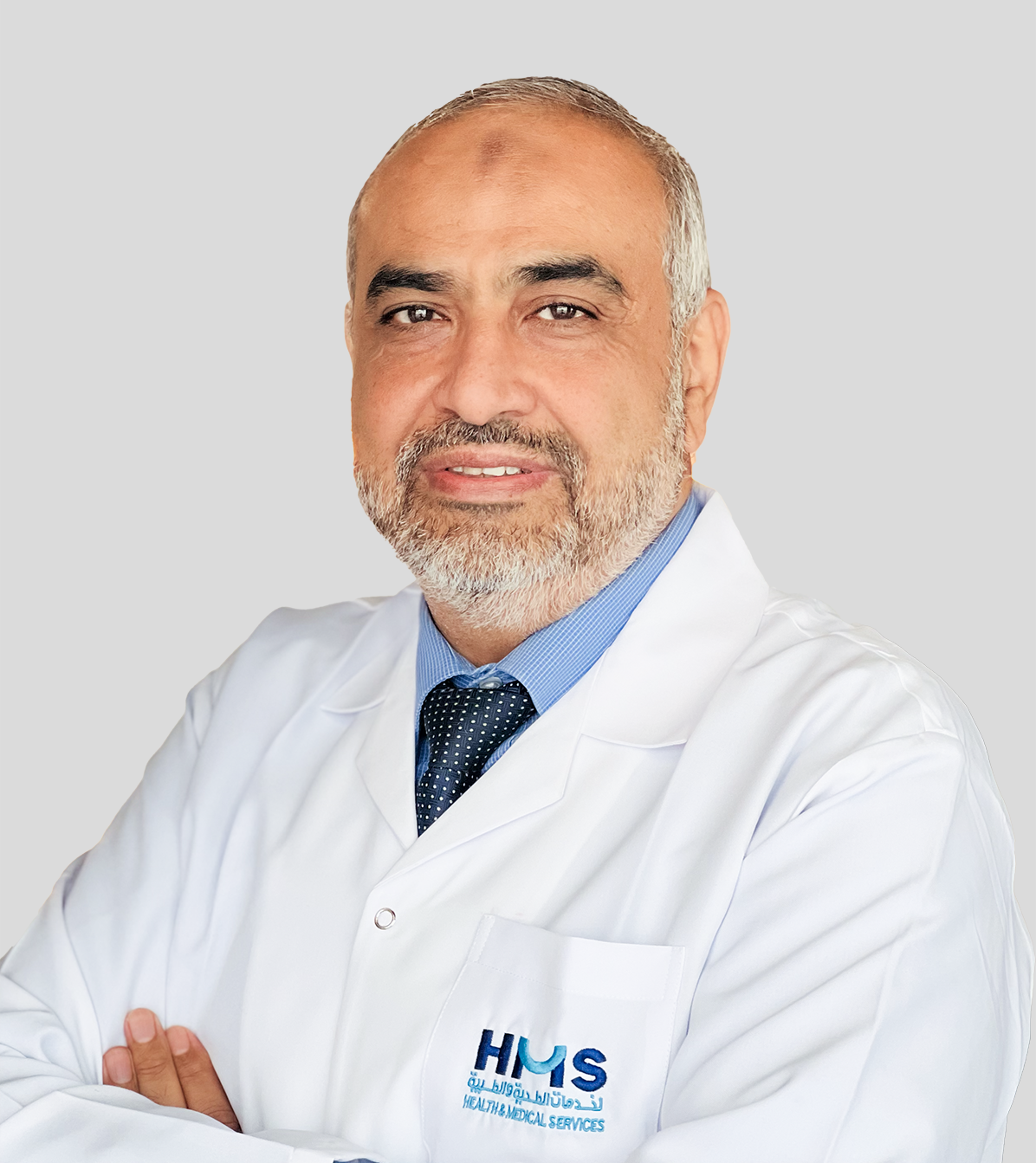 Specialist Undersea and Hyperbaric Oxygen Medicine
Dr. Khaled is Diving and Hyperbaric medicine specialist. Our Hyperbaric Team works to provide our patients holistic and most effective hyperbaric medicine treatment options in Dubai.
LANGUAGES SPOKEN:
CREDENTIALS:
Master degree in Diving and Hyperbaric Medicine Egyptian Naval and Hyperbaric
Medical Institute – Medical Military Academy (June 2004).
MbBch in Medicine and Surgery Faculty of medicine Alexandria university
(November 1986).
Level 2D – Diving Medicine Physician Course (Operational Underwater
Medicine) – The European College Of Baromedicine from (September 2019).
CLINICAL EXPERTISE & SERVICES OFFERED:
Counselling about the value of Hyperbaric Oxygen therapy to each patient
according to documented medical reports.
Examining patients to evaluate fitness to receive Hyperbaric oxygen sessions
and special precautions for each patient according to medical conditions.
Performing Hyperbaric oxygen sessions according to all internationally accepted
safety and quality guidelines.
Examining recreational and commercial divers for diving fitness.
Management of all diving accidents and injuries either within recompression
chamber or non-decompression accidents.
PROFESSIONAL EXPERIENCE:
From 01/01/2020 till 30/06/2022 and from 01/12/2022 till 30/07/2023
❖ Chief Operation Officer – Oxy Care Egypt Company – Alexandria, Egypt
❖ Operations and Quality Manager – AVC Hospital Hyperbaric Unit – Alexandria,
Egypt.
❖ Diving and Hyperbaric Consultant – Nasser Institute for Research and
Treatment – Cairo Egypt.
From 24/07/2022 till 30/11/2022
❖ Director of Hyperbaric Oxygen unit – Hospitaliabyyara Center – Manama,
Bahrain.
From 14/12/2014 till 14/12/2019
❖ Director of Lekhweya Diving &Hyperbaric unit – Doha, Qatar.
From 01/09/2012 till 01/07/2014
❖ Director of the Egyptian Naval Hyperbaric Medical institute – Military Medical
Academy -Alexandria, Egypt.
From 01/01/2004 till 31/08/2014
❖ Diving medicine specialist & Director of Alex Scan Diving & Hyperbaric Unit.