Inhye Park Physiotherapist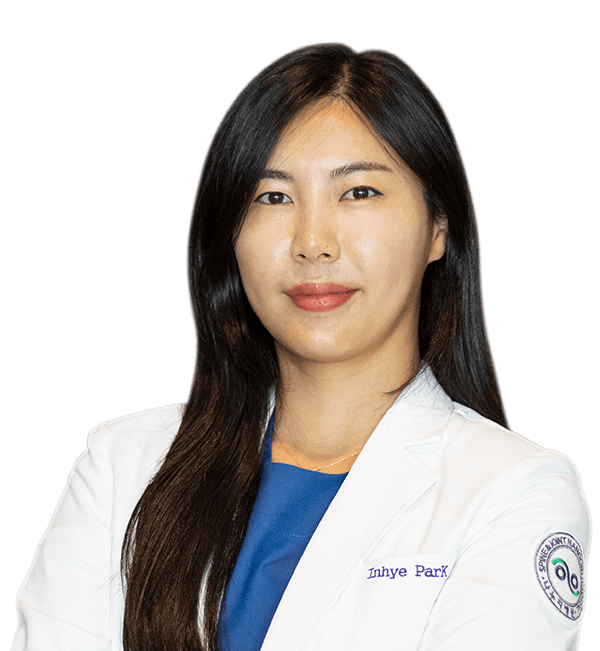 Ms. Park is one of the head physiotherapists at HMS-Nanoori Korean Orthopedics and Spine Center with over 4 years of experience in Dubai and 6 years of experience in South Korea.
She works hand-in-hand with the Korean orthopedic and spine surgeons at DxBone Excellence Center, with vast experience in orthopedic, spine, and sports medicine cases, and has expertise working with patients of all ages and backgrounds. She is an expert in manual therapy, Redcord, musculoskeletal therapy, and creating individual exercise programs in consultation and coordination with the Korean physicians. Ms. Park is fluent in both English and Korean and her bright personality and professional approach to treating her patients has served her well.
LANGUAGES
EDUCATION
Bachelor of Science in Physical Therapy
CERTIFICATION
Manual Therapy
Boboath Basic Course
Neurac 1 (Redcord)
Neurac 2 (Redcord)
Musculoskeletal Evidence-based Treatment (MET)
Spinal Cord Injury Rehab – Cervical Level
Togu – Intro (Redbalance)
Mechanical Diagnosis and Therapy for the Cervical Spine
Medical Training Therapy 1,2
The Mulligan Concept of manual therapy
Selective functional movement assessment(SFMA) level 1
TPI golf level 1
PROFESSIONAL MEMBERSHIP
DHA License, DHA, Dubai (Current)
DHCC License, Dubai Healthcare City, Dubai (January 2021 – January 2022)
MOHP License, UAE Ministry of Health & Prevention (March 2020 – March 2021)
Physical Therapy License, Ministry of Health and Welfare, South Korea (March 2012)